Festival of colour: Holi
(caption for the above picture: The message of 'all becoming one' was the constant theme at this year's celebrations; all pictures in this story are courtesy Joy Kochakkan/ JK images/ Revel Events)
- over 6,000 attend the Christchurch's festival of colours held on March 4
Being organised annually since 2014 by Revel Events - a Christchurch based event management company – this year's Christchurch Holi – the Indian festival of colours, was the biggest and grandest. Attended by over 6,000 people, the free event was supported by Christchurch Multicultural Council (CMC), the Christchurch City Council, Christchurch's new Crown company Otakaro Limited, and Fletcher Living. Another principal sponsor was Yogiji's Food Mart, which supplied colours for the celebrations.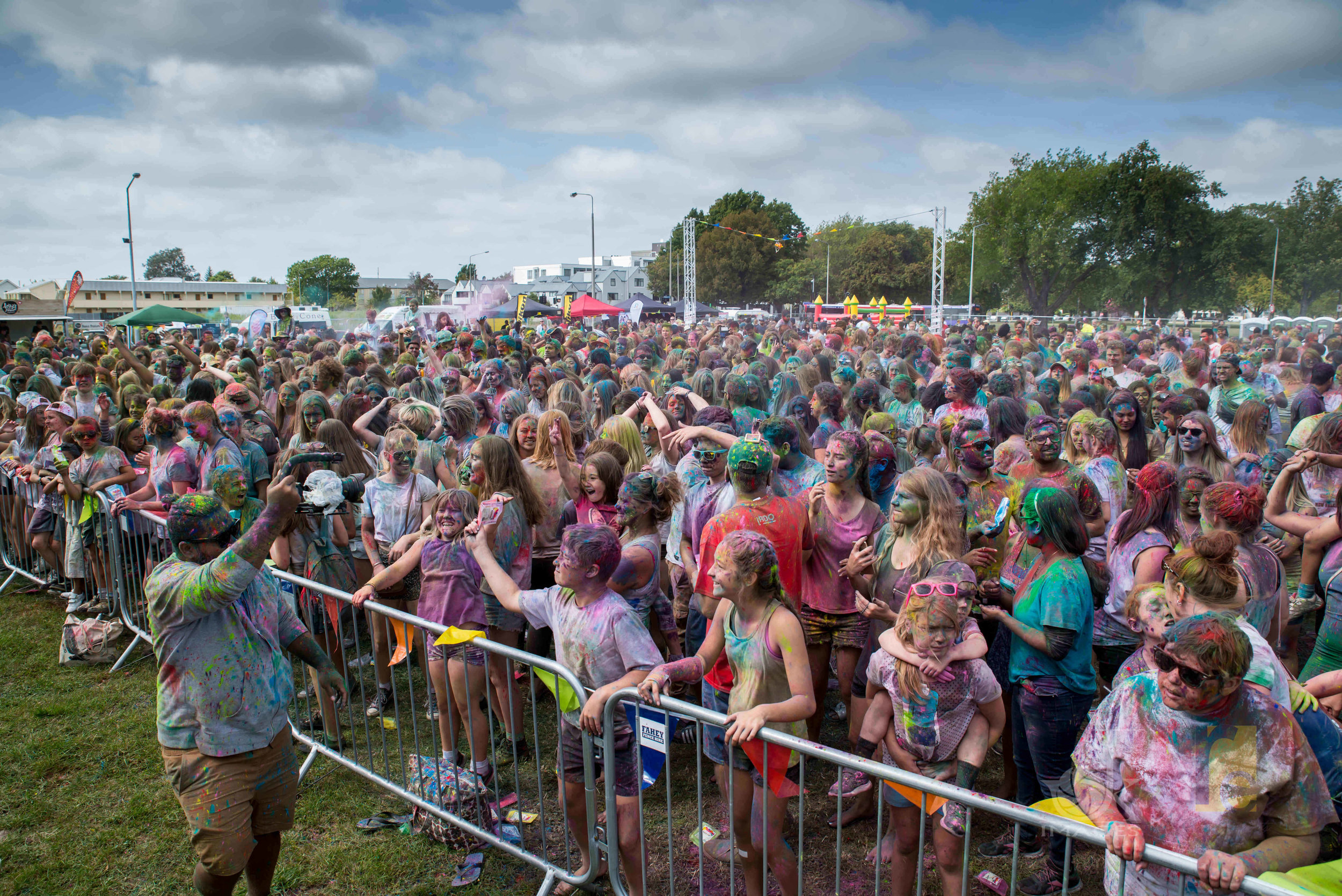 Hitesh Sharma, co-partner in Revel Events, sharing his joy after a very successful event noted, "It started with a simple idea to create an afternoon full of colours for the Indian community living in Christchurch. Now, it has spread to the wider community, which is very pleasantly surprising for us. It shows that Kiwis are ready to embrace other cultures and experience the diversity of the human race."
Sandeep Khanna, Creative Director and co-partner at Revel Events added, "Apart for a slew of colours, we had over 10 cultural performances. There was also a colour countdown, followed by the matki phod competition, which was won by the University of Canterbury team this time. Prizes for the colouring competition held across Christchurch schools, for which we got over 200 entries, were also given during the day."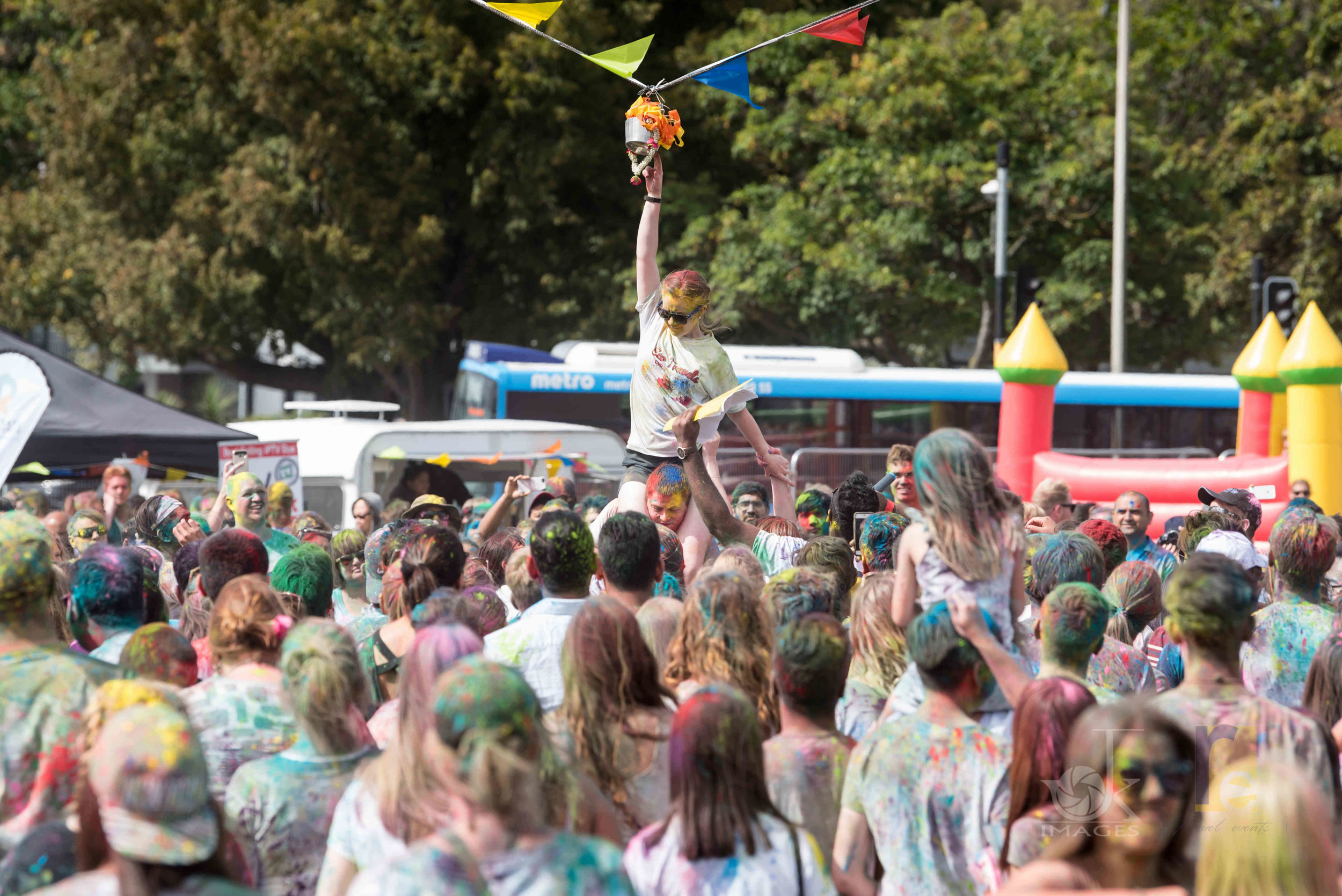 Meanwhile, the organisers also plan to donate a part of the proceeds from colour sales to two charitable causes working for children welfare in India and New Zealand.
On the question of holi being part of the City's Race Relations Day celebrations as well, Surinder Tandon, President of CMC, concluded, "Firstly, both holi and Race Relations Day come during the same month, i.e. March, and secondly but more importantly, they share the common significance of showing respect and equality for diversity in terms of ethnicity, culture and faith. Thus, holi is an ideal festival to commemorate and celebrate the NZ Race Relations Day, which falls on March 21, every year."