Japan: My first Takumi Taiko concert
In August 2015, my boyfriend and I attended the annual Takumi concert at the Aurora Centre at Burnside High. I had lived in Japan when I was younger and had belonged to a taiko club in my town so I knew a little about taiko. It was a completely new experience for my boyfriend, however. After the concert, I felt blown away, awed and curious. I wondered if I could join Takumi and become a taiko drummer too. Club auditions were in September so I tried out and got in!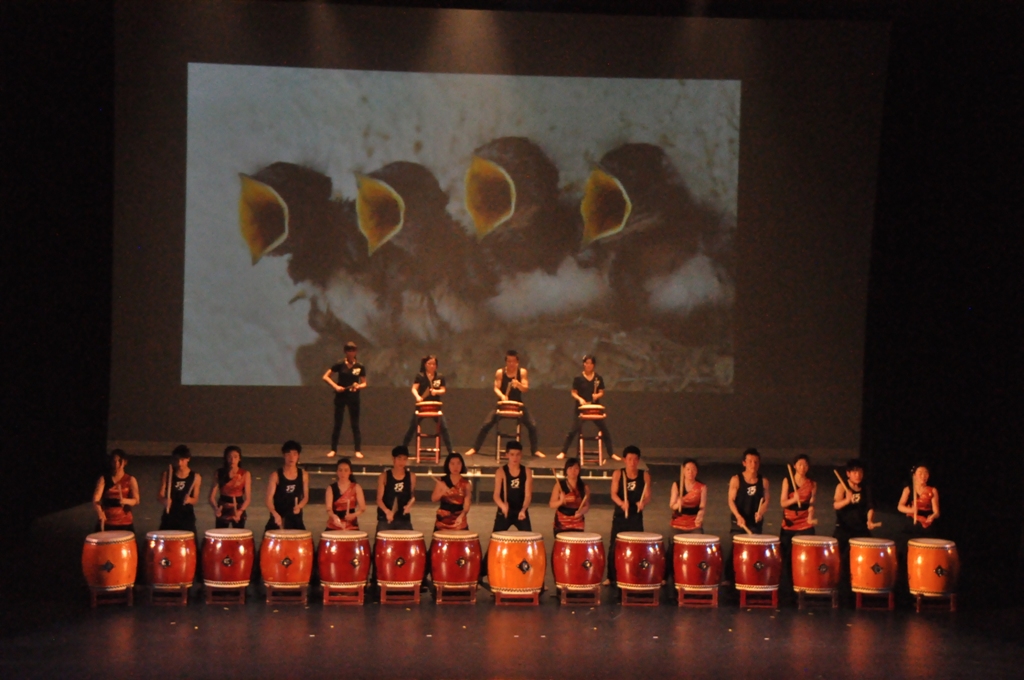 One of the things that amaze me about the Takumi club is that many of the members are under eighteen years of age. Nevertheless, some of them have been with the club for more than five years and they are really incredible to watch. Even though I am older than many of the younger members, according to the traditional Japanese system of sempai-kouhai (senior-junior), I am their junior. The senior club members always work hard to teach the junior members and role model what is expected. In return, the junior members listen respectfully and learn from the seniors. From March we have been practising for the great Takumi concert, with practises increasing to two nights a week. As an ichinensei (first year), I only had one piece to perform, but there was still much to do helping out backstage. Our ichininensei debut piece was called 'Sho'. It has three separate parts for the taiko drummers as well as parts for the jiuchi (small drum) players. It has a happy feel to it, like a festival, so I tried to make sure I was smiling as much as I could when I was performing.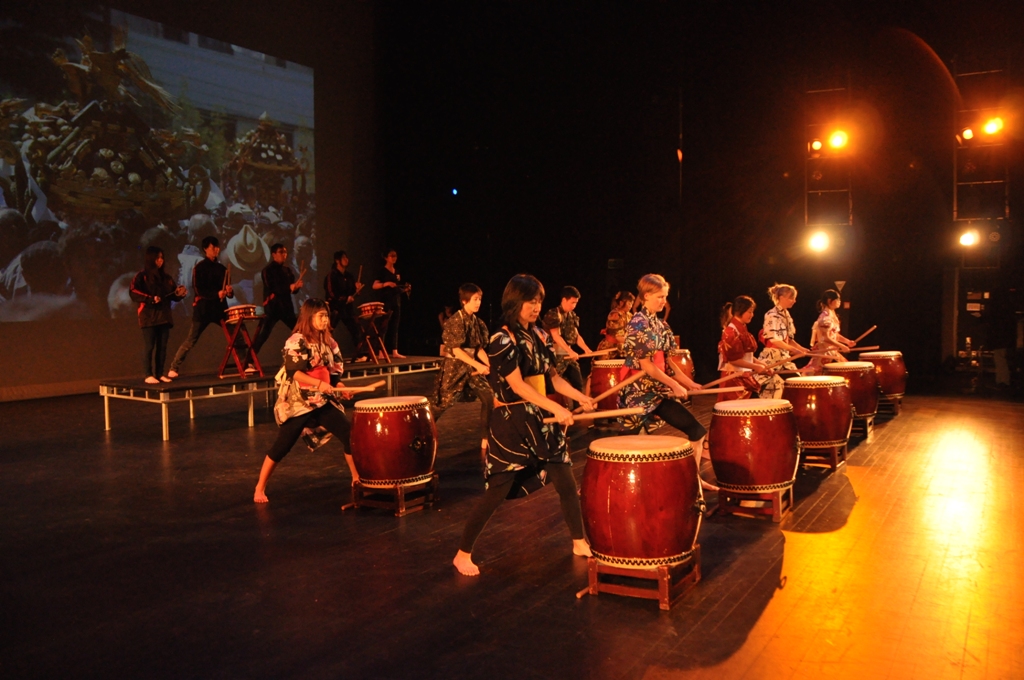 This year at the concert, Takumi performed eighteen pieces, which ranged from the beauty and grace of the ladies performing 'Youka' (Bewitched Flowers) to the strength and intensity of the men, performing 'Yonin-gumi' (Great Four). My personal favourite was 'Tsubame' (Swallows), performed mainly by the ninensei (second year members). It is quite a feat of co-ordination to have fifteen Takumi players side by side with their taiko drums performing in sync, and, most importantly, making sure they do not accidentally hit each other with their bachi (drumsticks). My family came to see me perform at the Takumi concert and they were blown away. They told me that they wouldn't miss it next year, which will be Takumi's tenth anniversary.
- by Shauna Reveley
All pictures are courtesy the Takumi Japanese Drumming Group.