Champion: A loss to the community - Dame Grace Hollander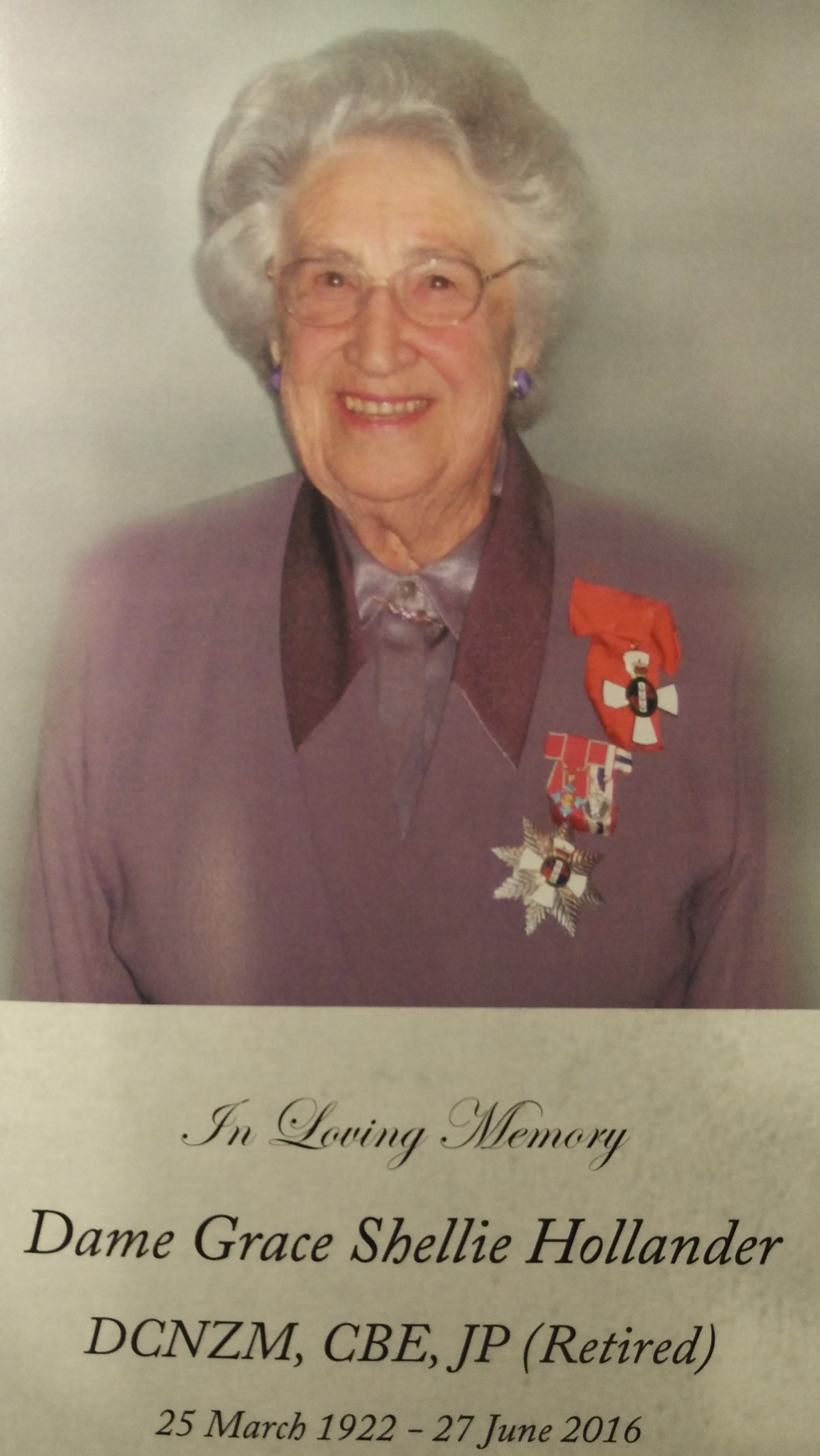 A huge loss to the community, Dame Grace Shellie Hollander, passed away peacefully on June 27, in the presence of her family in Palmerston North Hospital. She was 94. The service to celebrate her life was held in the John Rhind Chapel in Christchurch on July 1. Her sons, Steve and Joe, grandchildren and other family members, along with community leaders including Weng Kei Chen, past national president of Multicultural NZ, Helene Mautner from the Canterbury Hebrew Congregation, Bob Macgregor, president of Canterbury JP Association, and other community leaders attended the service.
The Canterbury Migrants Centre Trust joins the community in passing its condolences to the bereaved family.
Tributes
Race Relations Commission
"Dame Grace Hollander believed 'we are all responsible for one another' and dedicated most of her life to voluntary and community work, 'retiring' at 90'," said Race Relations Commissioner Dame Susan Devoy. "A bold and dynamic force Dame Grace has been standing up for the rights of New Zealanders from migrant and refugee communities for the past 70+ years." The daughter of post WW1 Jewish migrants from the UK, she served on the National Council of Women of New Zealand; the Christchurch Relief and Welfare Association, Canterbury Women's Cricket, the UN Association of New Zealand and the New Zealand Council of Jewish Women. Dame Grace was also the first woman president of the New Zealand Federation of Ethnic Councils. She was made a Dame Companion in 2000 and was awarded a New Zealand Suffrage Centennial Medal in 1993.
NZ Federation of Multicultural Councils
Dame Grace Hollander held positions of Treasurer in 1990 later went onto being the 3rd and the first female President of the NZ Federation of Ethnic Councils in 1992. She was also the founder and Convener of the Women's Council. As we mourn her passing away, the New Zealand Federation of Multicultural Councils recognises and remembers her invaluable contributions to the work of the Federation. She will be remembered as one an inspiration to the all women because of the mana she carried with her always. May her soul rest in peace and her memory be eternal.
Yours in Christ
Alexis LewGor
President
NZ Federation of Multicultural Councils